..1 day group WordPress course..
Our WordPress Course will teach YOU how to Use and Manage a WordPress Website.
We Offer Free Google Advice in this Course *UNIQUE to our WordPress Course.
SET up on Your own Domain (ask us how).
We Teach WordPress.org – (includes plugins and is more scalable).
This is a Group WordPress Course. Usually 2-4 students only.
Currently we teach the group course at Neutral Bay & Pyrmont.
Free parking & public transport available, only 10 minutes from CBD.
WordPress basics. 
Creating pages.
Adding a navigation menu.
Make Google friendly content.
Add & edit images in WordPress.
Learn to format content.
How to add a Blog.
Add a YouTube video & Google map.
Links & PDF's.
Social Media.
Contact Form.
Create a Mobile Design.
Beginner's level WordPress.
Anyone can do this course.
We use the latest version of WordPress.org.
TAE Certified Trainers.
Course runs on PC or MAC.
It is a structured course.
Easy to follow E-book.
We do not use technical jargon.
You can set up the website on your own domain.
We teach you about plugins (apps for WordPress)
Free after course support *conditions apply
Get a FREE WordPress course E-book
FREE – How to get your website in Google tips
Course Dates
Neutral Bay & Pyrmont
If none of these dates suit your schedule.
We offer a 1 on 1 WordPress Course for only $395 (4 hours).
Saturday – 1 on 1 WordPress Course – $495.
2017
October 27 – Fri
November 10 – Fri
December 8 – Fri
Start Time: 9.30 AM
5 hours minimum [excluding breaks] training depending on how many students attend.
How many people in the course
Usually between 2-4 students.
A maximum of 5.
Can I set up on my own Domain?
Yes you can.
In this course we build a basic site from scratch.
So if you are creating your own website,  you can set everything up on your own domain in the course to save you doing it all again.
Prerequisite for setting up on your own domain
This must be done before you come to the course.
We do not have time to do it in the training.
You must buy your own hosting and domain first.
Then install WordPress.

If you need help installing WordPress from hosting's cPanel read this tutorial on our website.
https://www.letsbuildawebsite.com.au/how-to-install-wordpress-from-cpanel/
We can help set this up
We charge $150 to set this up – including one year of hosting with Quadra Hosting or a host of your choice.

You will need to purchase your domain name.

Then send us the details.

We will have WordPress and your hosting all set up for your WordPress course.

Please note we cannot help you set up the complete website in this course.

If you need help setting up a website from scratch which is outside of the course outline (see above)  – see our Setting up a WordPress Site course.
Benefits of setting up on your own Domain?
In this WordPress Course, we set up the basic structure of a website on our servers.
If you are building your own site, it makes sense to set up on your own domain.
That way everything you learn will be applied to your own website.
This means you only need to set up the site once.
And with our help – not on your own.
This will save you alot of time as you only have to do it once.
If you are doing the course to learn WordPress for the your job or to build websites in the future then it is not necessary to set up on your own domain.
Where can I buy hosting from?
We recommend 2 hosting companies based on our own experiences.
The following companies are based in Australia and their support is amazing!
Digital Pacific – click on the image below to view their hosting packages.
Quadra Hosting –  Click here to view their basic packages for WordPress.
Tell Quadra Let's Build a Website recommend you.
If you need help setting this up, we can do this.  Just let us know.
We DO NOT recommend using the following companies for hosting (domain names are ok).
Crazy Domains
Net Registry
What type of website will I create?
The WordPress website we create in the course will include the following:
A Test Site
You will create a live WordPress website on our servers.
You can access to this for 4 weeks to play with.
A Professional Mobile Theme
You will learn about themes and why you should only choose a mobile friendly theme.
Pages
You will add some generic pages to your site.
You can add unlimited pages with WordPress.
Menu
You will learn how to create a navigation menu, so users can get around your site.
Text
You will add some dummy text so you can see what the theme looks like with content.
We will also format this text with headings, images, links and a PDF.
Images
You will add some images to your website
We show you how to add & edit images inside WordPress.
YouTube video
You will add a YouTube video and discuss how to make your own!
Google Map
We add a Google map as it is great for local businesses.
It tells Google where you are and helps rank you locally!
Blog
You will learn about blogging.
And how to set up a blog on your website.
We will show you how to write your first blog post.
Then share it on Social Media.
Contact Form
We add a simple contact form to capture potential customers from your website and send their details to your email.
Social Media Icons
We will show you how to add social media including Facebook, LinkedIn, Twitter, Google Plus and more…
And how you can easily sahre your own articles from your site.
Plugins & Widgets (Add-ons for WordPress)
Plugins are like apps or add-ons for WordPress.
We show you how to add plugins & widgets and how you can create any type of functionality in your website.
Anti-Spam
We show you how to protect your site from spam.
WordPress Security
We will add security to WordPress.
This will keep your website safe and secure online!
Backup
You will learn how to backup your site just incase it ever gets hacked or damaged.
Google Friendly Website
We discuss throughout the day how to make your website Google friendly.
We want your site to be found by Google and other search engines, so will give you some expert Google tips and techniques. 
Google loves WordPress!!
This course is structured to teach you step by step the basic features of WordPress.
This course is for beginners with no prior web design knowledge.
You will learn a lot in this WordPress Course.
Where can I buy WordPress Themes from?
Theme Forest
We love Theme Forest, it has beautiful, professional WordPress Themes.
One of our favourite themes is Avada.
You can search for all different types of categories inside Theme Forest.
Click on the image below to take you there.
Elegant Themes
We also recommend Elegant Themes.
The DIVI Theme is one of our favourites.
We use this for many clients and students.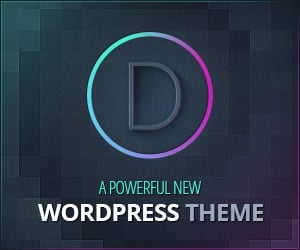 Who should do this course
A beginner.
Anyone who needs to learn how to update and manage a WordPress website.
NO coding skills is required at this level, so any type of learner can attend.
Someone who wants to make websites for clients.
An employee who needs WordPress training for their job.
A small business owner who needs powerful software to build their own website.
A graphic designer who wants to learn to make websites to advance their career.
Anyone wanting a very robust system that can build any type of website for any type of business.
What do I need to bring
Your laptop & powercord.
Wifi is supplied (make sure your computer connects to wifi).
We supply you with a WordPress Course E-Book.
A pen to write notes.
Any questions you may have.
What we GIVE you
WordPress Course – E-Book.
TAA Certified Trainer.
Structured course.
Step by Step Instructions.
Expert knowledge about WordPress.
Tips on how to get your website into Google.
Questions via Facebook  *conditions apply.
https://www.facebook.com/LetsBuildAWebsite
Email for more details about our WordPress Course.
Why use WordPress?
Why use WordPress?
WordPress software is free.
WordPress is Google friendly.
WordPress is user friendly.
Its fun and easy to use.
It has over 60,000 free plugins.
Plugins are like apps for WordPress.
Plugins give you the ability to design any type of WordPress.
WP has over 5000 free themes.
You can build a responsive mobile friendly website with WordPress.
WordPress has many free tutorials and online support.
It is scalable – meaning you can build onto the basic set up to achieve any type of website you want.
Where can I buy Images from?
Payment options
PayPal or Bank Transfer
Contact Us for more information about our WordPress Course.